This article on breweries in Asia with property development ambitions appears in the newest issue of Dot Property Magazine. Click here to download your FREE copy today!
Singha Beer is widely available across the world. What most people outside of Thailand don't realize is the same beer maker also develops luxury condominiums and other real estate projects. Some of the Singha developments have been designed to look like a beer pouring into a glass.
And it's not just Singha swapping brews for buildings. There are several breweries in Asia with property development ambitions. We should note the same people overseeing the brewing business aren't the ones making property decisions or vice versa.
However, it is interesting, nonetheless. Part of that is just the novelty factor. There has been so much consolidation when it comes to alcohol manufacturers over the past few decades that many companies never had the chance to expand their business portfolios.
The ones that did grow almost always doubled down on beverages in some form or another. Japan's Asahi is a huge conglomerate but never ventured away from its core businesses. The story is similar for Hite in South Korea. Meanwhile, most leading alcohol producers in Singapore, Indonesia and elsewhere in Asia were gobbled up by multinational corporations.
A handful managed to escape this fate and were bold enough to expand their portfolios well beyond brews. A select few even ventured into the world of real estate. Let's take a look at the breweries in Asia with property development ambitions.
Also Interesting: Go inside Asia's most exclusive branded residences
4 breweries in Asia with property development ambitions
Singha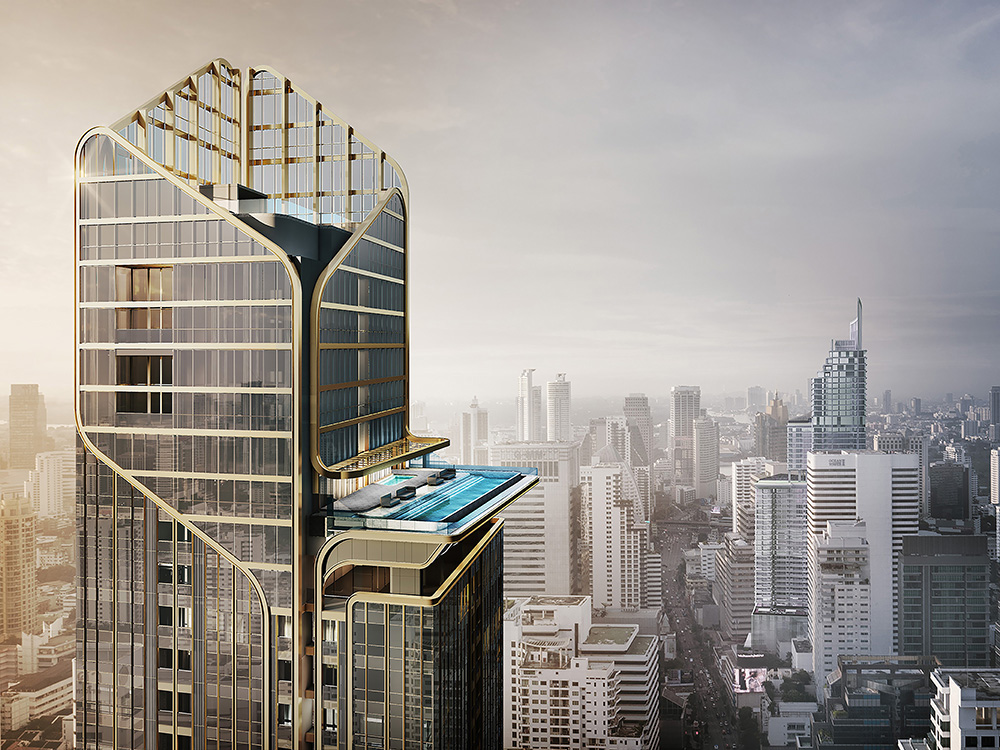 Boon Rawd Brewery, owner of Singha Beer, Leo and many other things, made a splash in 2014 when it acquired Rasa Property Development and rebranded it Singha Estate. The move wasn't a complete surprise, however.
In 2010, the drinks maker purchased a land plot in Bangkok that was previously home to the Japanese embassy via its property management division. It seemed a matter of if, not when, Boon Rawd Brewery would enter the real estate segment.
What was surprising was just how heavily the firm leaned into Singha branding for its property development ambitions. We aren't simply talking about the name. The developer's first few developments boast designs directly inspired by its brewing roots.
Both The Esse at Singha Complex and The Esse Asoke feature distinctive facades that are supposed to invoke thoughts of Boon Rawd Brewery's core business. The developer has moved away from this style when launching subsequent projects for the most part. Instead, an emphasis has been placed on creating the "Singha Life" which spans across all the firm's brands.
So, are Singha projects any good or is this simply a product of drunken ambition run a bit too wild? All things considered, there is a lot to like about the residential developments completed by Singha Estate. In particular, the amenities and common areas standout. For example, The Esse at Singha Complex has a rock-climbing wall. Good luck finding that at any other condominium.
All Singha Estate developments are sleek, modern and fun. Three characteristics you would expect from a beer company. This is really where the developer stands out. While many homebuilders in Thailand try to incorporate lifestyle elements into their projects, they don't have the experience or brand power to stray too far from their comfort zone.
On the other hand, Singha Estate has tapped into Boon Rawd Brewery's understanding of the lifestyle experience. Buying a property from them is more about acquiring that lifestyle as opposed to simply purchasing real estate.
Singha Estate has completed three condominium projects in Bangkok and launched its fourth last year. The company continues to work on a detached housing development in addition to having numerous commercial and hospitality real estate interests.
Chang via TCC Group/ThaiBev/TCC Assets/Frasers Property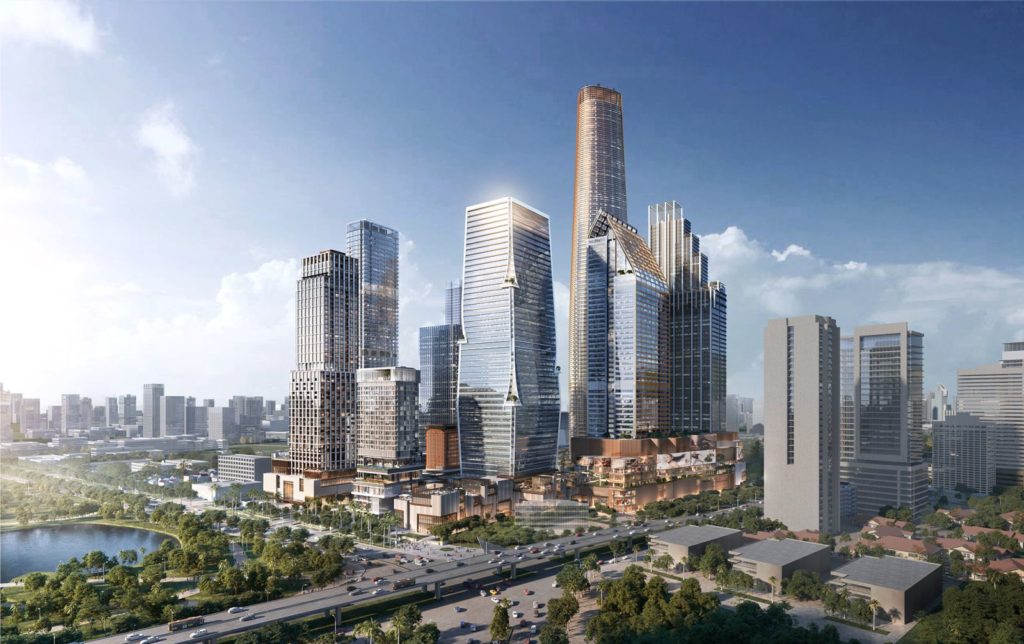 If Singha is doing something, it's only natural to assume Chang is also doing it. Indeed, the massive conglomerate run by Khun Charoen Sirivadhanabhakdi became involved in property development more than a decade before Boon Rawd Brewery entered the industry.
However, the two rivals approach to real estate could not be more different. Whereas Singha openly embraced having a property developer under its umbrella and even lent its branding to the subsidiary, Khun Charoen carried out a much more siloed approached to his businesses.
Everything sits under Thai Charoen Corporation Group (TCC) Group including ThaiBev, which oversees Chang alongside numerous other drinks, TCC Assets and Frasers Property Thailand. The latter two organizations oversee the conglomerate's real estate interests.
The much talked about One Bangkok is being developed by TCC Assets and Frasers Property Thailand. Other notable buildings in the TCC Group portfolio include Samyan Mitrtown, Park Ventures Ecoplex and W Bangkok Hotel. However, it seems extremely unlikely we will ever see a Chang-branded condominium.
About One Bangkok: One Bangkok and Dusit Central Park in a billion dollar battle for supremacy around Lumphini Park
San Miguel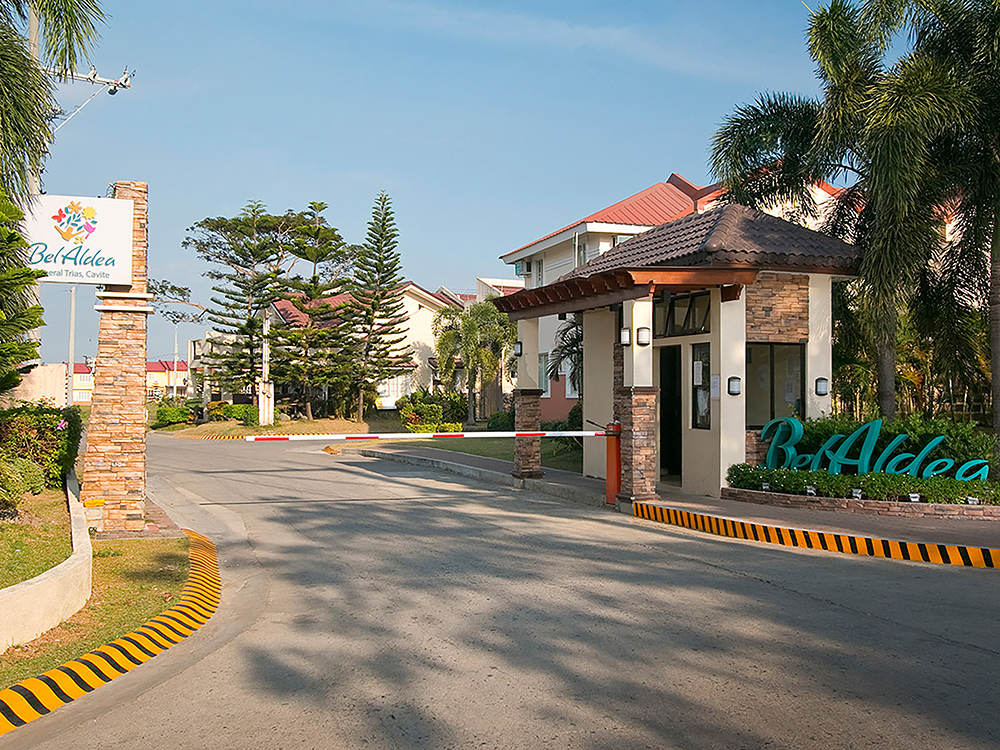 San Miguel is the best-selling beer in the Philippines and Hong Kong. Its success since being founded in 1890 has allowed it to venture way beyond drinks. These days the conglomerate has interests in power generation, infrastructure and oil to name a few industries. It even owned a 49 percent stake in Philippine Airways for a minute during the 2010s.
The beer maker launched its real estate arm, San Miguel Properties, and has slowly built up a portfolio of developments. In terms of residential projects, the firm has focused almost entirely on house-and-lot and townhomes with many of these located in suburban areas around Metro Manila.
Makati Diamond Residences is the most well-known project to have been developed under San Miguel Properties. The luxury serviced apartments are very popular in Makati while the large ballroom is a highly sought-after wedding venue.
More from the Philippines: Why does the Philippines need to develop tourism-focused real estate?
Sapporo Breweries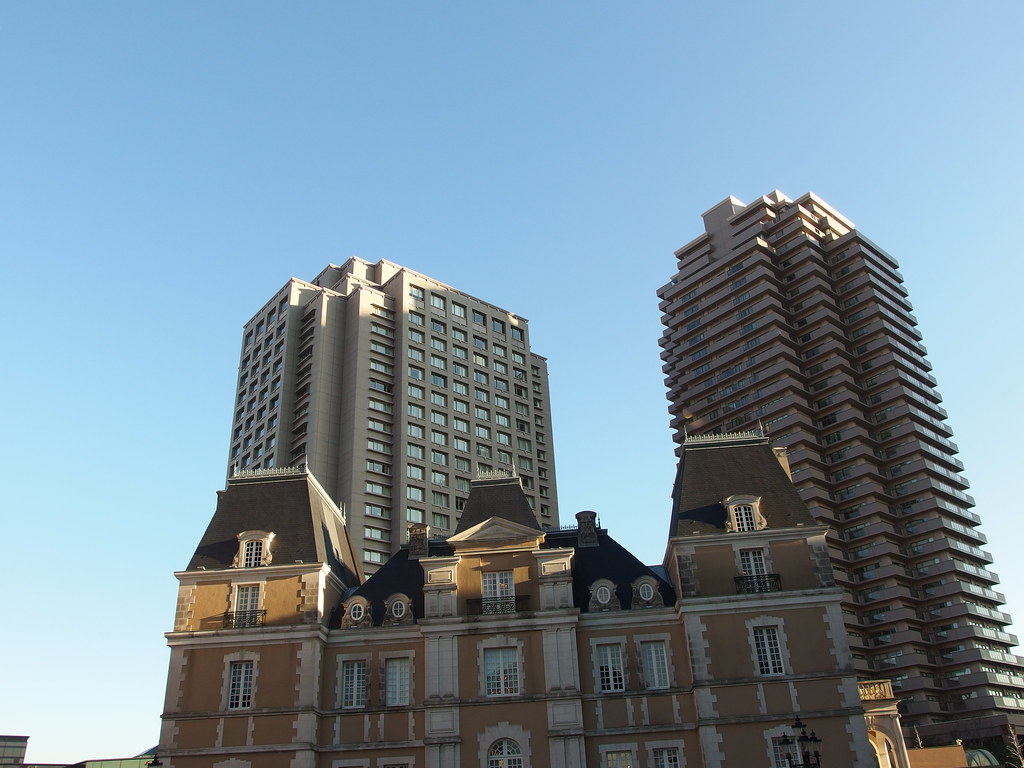 When you think of Japanese beers, Sapporo isn't the first name most people think of. However, it does have a property development arm unlike some of its bigger competitors. The company launched Sapporo Real Estate in 1988 more out of necessity than anything else. It had a couple of old breweries and wanted to turn them into viable commercial spaces while retaining each site's heritage.
Both Sapporo Factory and Yebisu Garden Place have become popular destinations after launching in the 1990s. The conglomerate completed another commercial center, Ginza Place, in 2016 featuring a similar mix of restaurants, retail space and bars serving various Sapporo products.
A total of five residential developments have been developed by Sapporo Real Estate with all but one of these located in Tokyo's Ebisu neighborhood near Yebisu Garden Place. These were all built before 2006 on land owned by the group.
Additionally, Sapporo Real Estate owns seven office buildings in Japan with the majority of these also found around Ebisu.
Also Interesting: A look at Japanese real estate investment