26/F Abdulrahim Place, 990 Rama IV Road, Silom, Bang Rak, Bangkok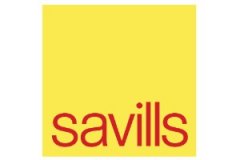 At Savills, we have a core team of marketing professionals focused on residential sales and leasing. In addition we are able to draw upon our local Thai alliance partner NEXUS property consultant for sale support and distribution.
The Thailand office has several key focus areas where Savills are recognized as market leaders, as follows:
International Residential Sales. (Multi-Award winning in Thailand)
Juristic Condominium Residential Sales in Bangkok.
Executive Residential Leasing in Bangkok.
Pattaya Residential Sales and Leasing.
Resort Sales and Marketing.
The Residential team is highly motivated, cohesive and most of all eager to achieve. With our result-oriented attitude, we are confident that we can achieve the best results for our clients.
How we can help you
Our in-depth expertise covers all areas of:
We manage a comprehensive database of available properties for lease and sale.
Savills has a well established local, regional and global network.
Senior staff members actively involved in transactional services.
Highly dedicated, well-trained, professional sales teams.
Our Database consist of 32,000 unique contacts. (our alliance partner NEXUS, has further 25,000 contacts).
Our expertise
Savills Thailand is a leader with coordinating overseas exhibitions for Thai developments, notably in Hong Kong, Taiwan, Singapore, and China.
Savills is the award winning leader for sales of international properties from London and other global cities.
The teams in Bangkok comprise groups of highly experienced professionals with many years of experience.
Savills is a global leader in high end residential property sales and leasing. The regional network of offices operated by Savills enables us to provide our clients with the benefits of regional knowledge and services, supported by the benefits of a major international company.
The long-established expertise and in-depth knowledge of Savills staff enable us to co-ordinate a range of specialist skills.