55, Lagoon Road, Choeng Thale, Thalang, Phuket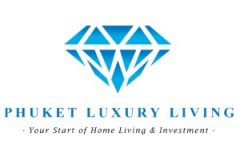 PHUKET LUXURY LIVING has been working professionally and become one of the top Real Estate Agent successfully in Phuket. We provide a trusted and selected properties both for sale and rent on Phuket island.
As you are one of our valued clients, you will receive a free, personal and professional real estate advisor service benefits from our sales team experiences, local knowledge, strong cultural backgrounds to locate to the right property, arrange and escort you on any property viewing ie. brand new properties, private resale properties and varied selection of developments on the island.
The most important is, Phuket Luxury Living helps you and an investor to compare all the info and prices in order to find the right home for you and family or the right investment situated in areas of strong capital growth and valued your money without wasting your time and energy. If you are looking for a finance option we also can assist in sourcing some of developments and banks that offer you a good interest and both sides are happy in terms.
Phuket Luxury Living helps you to make the best negotiated price, terms and conditions for your purchasing either leasing. We also provide a comprehensive after sales service, giving you regular up-dates on properties you have purchased and can also recommend solicitors, building engineers, builders, property surveyors, architects and property management services.