Level 18, Park Ventures Ecoplex, 57 Wireless Road, Lumpini, Pathumwan, Bangkok 10330 Thailand, Pathum Wan, Bangkok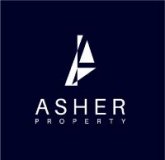 ASHER PROPERTY is a boutique real estate consultancy company with wealth of experiences in luxury and branded residential properties in Thailand. We provide one-stop services from BUY | SELL | RENT & After Sales Services including legal consultant and interior design. With the mindset of going the extra miles, we strive to share our expertise and facilitate our clientele with the most hospitable services.
Finding the right agency, is nothing short of finding the right partner. With the countless of people out there who do you choose to work with is essential to your success in buying and selling your properties. In the real estate industry where large amount of fund is involved "trust" can at times be questioned. ASHER PROPERTY exists to challenge the status quo. As we look to foster a lifetime relationship with our clients and partners, Trust, Integrity and Reliability are the core values of how we conduct our businesses.
"INTREGRITY IS PRICELESS"
Just over the 3 past years, we have sold over 1 billion THB worth of properties.