383 Room 201 Floor 2 Soi Soonvijai 4 (Rama9 Soi 13) Rama9 Rd., Bang Kapi, Huai Khwang, Bangkok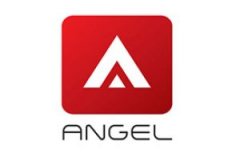 Angel Real Estate Consultancy is a property agents that specialize in service & project marketing for all foreigners all around the world mainly provide highest investment value returns to our investors, buyers & agents.
We provide best residence in Bangkok, Chiang Mai and Pattaya with reasonable value & capital gains.
Freehold and leasehold condominium.
Over 10 years marketing experience in the Real Estate.
Professional project marketing.
Market research, project location, marketing strategies, creative advertising.
Rental Guarantee return service, profit sharing service returns to investors.
4-5 stars hotel management service of the properties for our buyers – No worries on the maintenance of the property.
Loan service ICBC BANK & BANK OF CHINA for fixed income foreigners.
Smart home & Smart communities environment.
Legal and taxation services.
Co-ordination with top property facilities management.