Developed by
About Koh Jum Beach Villas
Koh Jum Beach Villas - located in the heart of Krabi Province - sets the highest sustainable luxury benchmark for island resort living in Thailand. Each of the 19 well-designed luxury villas is directly on the resort's seven-hundred- meter-long-beach or in the lush tropical gardens with beautiful sunset views overlooking the Phi Phi National Marine Park.
The northern part of the island is locally known as "Ko Pu" whilst the southern part, and the actual name of the island itself, is called Koh Jum. Although some consider the island remote it really is not. Koh Jum is easily accessible from Krabi and there are daily long-tail taxi boats going to and from to the main land Krabi. There is nowadays also twenty-four hour electricity on the island (which some remote places won't have in Thailand) and Koh Jum is located just before Koh Lanta so in essence it is about half the time to travel to Koh Jum from Krabi then it is to Koh Lanta.
Whilst neighbouring Koh Lanta and Koh Phi Phi have been invaded by mass-tourism, Koh Jum's local communities managed to preserve the island, its culture and its natural surroundings. Koh Jum is really the last great place for those seeking what Thai beach life was all about several decades ago.
Koh Jum Beach Villas is a villa project developed by Koh Jum Krabi Resort Co., Ltd., Koh Jum Beach Villas at Ko Siboya, Nuea Khlong has the following facilities: security and swimming pool.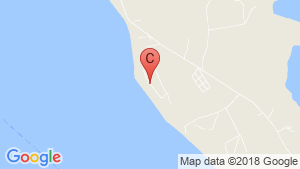 Room types / prices
There are 7 houses for sale in Koh Jum Beach Villas available
1 Bedroom
75 m2
For sale: Contact for price (2 units)
no units for rent

2 Bedrooms
145 m2
For sale: Contact for price (1 unit)
no units for rent