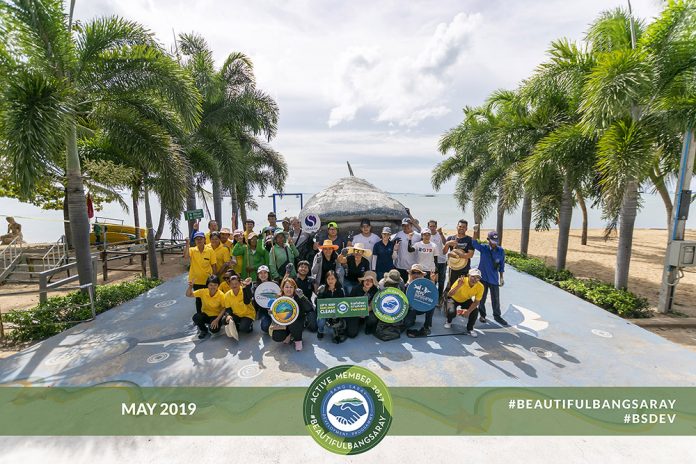 Sisaran Group takes pride in its home on Thailand's Eastern Seaboard. Whether it is building high-quality developments or keeping the area in pristine condition, no one works harder in and around Bang Saray. These efforts paid off once more as the developer was named Best Developer (CSR) Eastern Seaboard and Best Boutique Developer Eastern Seaboard at the Dot Property Thailand Awards 2019. 
Sisaran Group also won both these honours at the Dot Property Southeast Asia Awards 2018. The firm is best known for offering its clients value for money with low price points and high returns for investors. With more than 30 years of experience delivering top-notch boutique developments, no other developer in Bang Saray has the track record of success that Sisaran Group has.
But the work of Sisaran Group goes well beyond building. The developer takes a boutique approach to customer service as well. It provides comprehensive aftersales care, an optional rental management programme and a host of other services to ensure clients are satisfied. An international team with members from Europe, Thailand, China and Russia are on hand to make the buying property simple and straightforward.
Taking responsibility for the Eastern Seaboard
Bang Saray is perhaps best known for its stunning vistas of the peninsula that melt into the sea. Add in a charming ambience and it is easy to see why the seaside village has transformed into one of the Eastern Seaboard's most coveted locations.
Naturally with the spotlight comes increased development, tourists and a growing number of residents. These are positive for the economy, but popularity can sometimes come at a price. Population density, traffic congestion, overdevelopment and a lack of environmental prudence have been contentious issues facing some of Thailand's once picture perfect locations.
In order to combat this, Sisaran Group has worked diligently to help the region maintain its beloved charm. The firm founded and helped develop a community initiative, the Bang Saray Development Program (BDP), that operates under the idea, "We Are Where We Live". The BDP sets out to engage the local government, Bang Saray's stakeholders and residents about the need to preserve the community's natural beauty. 
Once a month, business owners, officials and locals can be seen scouring the beaches and village streets taking part in a monthly clean up. Additionally, preservation and beautification projects have taken place with the goal of complimenting the surroundings. Bang Saray has long been a beacon of cleanliness in comparison to elsewhere in the region, but since the launch of the BDP, trash bags are getting lighter and there really does appear to be a growing movement.