Thailand is best known for its beaches. The sandy shores are popular with holiday goers. In fact, many people are so impressed with the surroundings they wind up purchasing a second residence. And while these beach retreats are wonderful, there are plenty of green holiday homes in Thailand as well.
Natural beauty is everywhere in the Kingdom, from the gorgeous hills of Samui to the rugged terrain of Chiang Mai. If you like being surrounded by stunning landscapes and greenery, here is a selection of the most exciting green holiday homes in Thailand.
3 green holiday homes in Thailand
Hilltania
We start in Chiang Mai where the impressive Doi Suthep–Pui National Park is just a stone's throw away from Hilltania, one the region's most ambitious condominium. It looks to blend the natural beauty of its surroundings with luxurious amenities to create a one-of-a-kind residence. 
There are many green holiday homes in Thailand, but Hilltania is among the very best. It boasts a curated English garden, outstanding landscape architecture and a magnificent ambiance. If you are looking for a green retreat in Chiang Mai, Hilltania is the project you're looking for. Units in the condominium are going fast and currently only ten residences remain.
Click here to learn more about Hilltania
The Green Place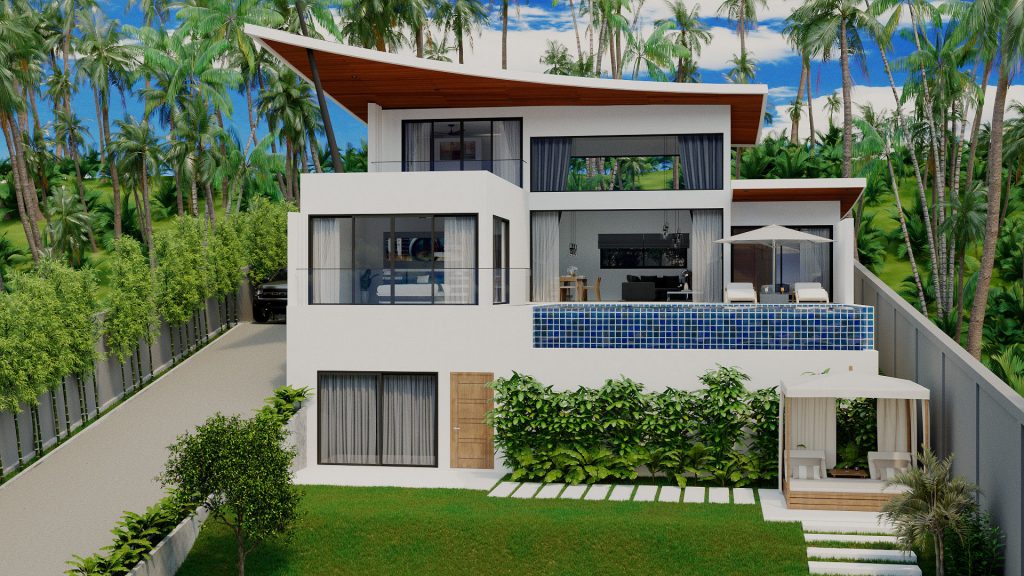 When you think of Samui, picturesque beaches are what most likely spring to mind. But don't be fooled, the island is also home to some lush green spaces, many of which offer spectacular views of the ocean. No residential development in Samui captures this natural beauty quite like The Green Place.
It is set in Maenam Hills, a residential area revolving around the popular Santiburi golf course. The Green Place features luxury villas that are made according to European standards. Residents can enjoy stunning sea views from their villa along with a host of features including a private infinity swimming pool and a large open terrace. Villa owners also have the ability to customise the basic floor plans to better suit their lifestyle.
Click here to learn more about The Green Place
Falcon Hill
Hua Hin is home to several amazing green holiday homes. One of the best estates is Falcon Hill. The villa complex is bordered by forested hills and every residence offers views of the sea or the hills. The surroundings are simply inspiring, making this an ideal holiday retreat.
All villas at Falcon Hill are equipped with a private garden and feature some eye-catching design elements. The homes are modern, functional and dramatic while capturing the essence of the surrounding nature.
Click here for more information on Falcon Hill
Looking for green holiday homes in Thailand? Start your search on Thailand Property by clicking here!