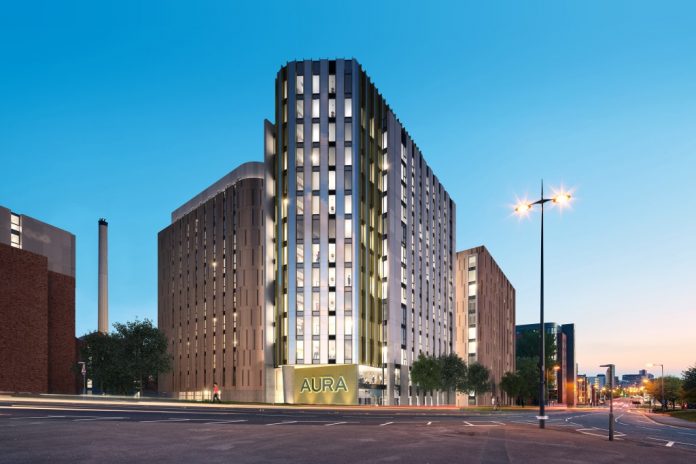 Experience Invest will be hosting a UK Property Seminar in Bangkok next month. Click here or keep reading for more information on how you can attend. 
Investors based in Southeast Asia have traditionally shown a strong interest in the British property market. In many cases, the interest stems from the UK's higher education system with many either having attended university in Great Britain or opting to have their children study there.
"Understanding this market trend, and the cost of accommodation for students, has enabled Southeast Asian investors to achieve rental returns through investing in student housing. This segment is widely considered as the UK's best performing asset class," Jerald Solis, Business Development and Acquisitions Director, explains.
Experience Invest has a proven track record of success and has consistently provided clients with innovative opportunities. For example, it was one of the first property consultancies to offer individual investors the ability to enter the lucrative student property sector in 2011.
According to research from Knight Frank, the level of investment in the UK's student property sector surpassed GBP4 billion in each of the past two years. In fact, the consultancy points out that the entire student housing sector in the UK could be worth up to GBP50 billion to the UK economy by the end of this year.
The booming sector has drawn the attention of some of the world's largest institutional investors. GIC, Singapore's sovereign wealth fund; the Canada Pension Plan Investment Board; PGGM, a Dutch pension fund; and Gingko Tree Investment, a Chinese state-owned fund, are just a few of the players scooping up UK student housing.
"It is no surprise that the student sector has attracted the attention of heavyweights. Individual investors have every reason to be confident in the student market and as its popularity grows, this asset class will move from a niche option to a mainstream addition to property portfolios," Solis says.
He adds, "The UK's purpose-built student property market offers investors encouraging prospects, largely because of the imbalance between supply and demand. Student numbers are increasing across the UK, with the latest UCAS data reflecting a record number of 18-year olds applying for a place at university in 2018. As a result, higher education providers across the country are unable to meet the growing demand for student property."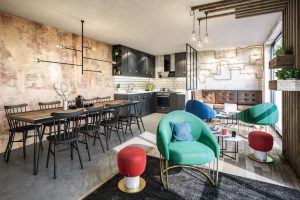 Aura in Liverpool is just one of the exciting student housing projects in the Experience Invest portfolio. Investors will be able to enjoy passive rental income from a fully managed property in the high-demand UK student housing segment.
Buyers who wish to secure a passive rental income from a fully managed property within this sector will be interested in learning more about Aura.
"Generating an assured 8 percent NET for five years, en-suite and studio rooms are available within Aura, a student-centric development. Aura is the closest new-build development to the prestigious University of Liverpool and will provide much-needed accommodation for the city's student population," Solis states. "To underpin rental returns in the coming years, Aura will feature a selection of student-friendly, communal facilities to enhance the student experience."
A recession-proof investment at an opportunistic time
The student market is seen by many as one of the safest options for property investors in the UK. That is due in part to the segment's proven resilience in times of economic uncertainty. Mentioned previously, demand is far greater than supply and could even grow in the short term.
Solis points out that the dip in the value of sterling has made studying in the UK more affordable to overseas students. The vast majority of international students studying in the UK currently come from Middle East and Southeast Asia. Meanwhile, EU student numbers have not dropped since the referendum in 2016. Even a potential decline in the aftermath of Brexit from this demographic will have little to no impact on the market.
But this is only one piece of the puzzle. Many Southeast Asian buyers are now taking advantage of the favourable exchange rates on offer. In Thailand, a strong Thai baht coupled with a weak pound has created attractive opportunities that weren't available in the past. Of course, it is important to act swiftly.
"In context with wider economic trends, there is a current perception amongst overseas buyers that now is the time to purchase to benefit from the UK's property market, before the sterling regains its full strength," Solis notes. "At Experience Invest, we believe when the dust settles after the UK leaves the EU, and some of the new trade negotiations are in place, the pound will recover back to the pre-Brexit level."
Experience Invest is a full-service property partner
Experience Invest has 15 years of experience in connecting property investors with market-leading products that have been designed to deliver assured rental returns from a fully-managed property investment. Buyers can be confident that they are entering a safe buying environment, with full transparency throughout the purchase process.
Acting as the exclusive agent on all products it offers, Experience Invest has forged close relationships with developers and the managing agents to ensure that clients receive their assured rental assurance. Investors not only enjoy best-in-class service, but they'll also be able to choose from a diverse portfolio of projects and property types.
"As a specialist property consultancy, Experience Invest provides clients with detailed information on the product and current market conditions to allow them to make an informed investment decision," Solis says. "As each opportunity is off-plan, Experience Invest's dedicated Aftersales Team provides investors with construction updates throughout the build phase."
At the end of the day, property investors from Southeast Asia who are looking towards the UK should leverage the expertise and local knowledge of a consultancy like Experience Invest. Doing so can unlock new approaches to UK real estate investment that are both lucrative and hassle-free.
Experience Invest will be hosting a UK Property Investment Seminar in Bangkok on April 6th. You'll have the chance to learn more about the market and also get a special preview of four upcoming UK project launches. Space is extremely limited, so be sure to reserve your seat today.
Click here to register for the UK Property Investment Seminar