206/5 Prabaramee Road, Patong Beach, Patong, Kathu, Phuket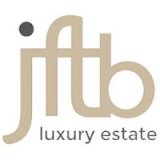 About JFTB Real Estate Thailand
Come with your dream, our team will take care of the rest! Exceptional service takes you to exceptional properties... We have the property you are looking for!
JFTB Phuket Real Estate: Properties for rent and for sale. Search Phuket new houses and condos for sale, find new build properties from the best developers in Phuket and in Thailand.
Our real estate agency specialized in the residential real estate, business properties, lands and estate investments.
JFTB Real Estate Phuket is a Hunter of property: we offer to our customers our experience and our estate market knowledge to track. We do not limit our role to that of the intermediary, our true added value is expressed in the accompaniment of the client as a consultant throughout the transactional process of buying or selling the property of his choice to the final signature and after passing through all the administrative steps.
The guarantee of completion and success of each transaction we realize for our clients relies on the reliability and competence of our staff and qualified experts labeled "JFTB", specialist in property law, companies set up, financial and banking regulations as well as construction, renovation and maintenance. We have a dedicated service for Selling and Renting Phuket properties and another for Holiday Rentals. Whether you are looking to Buy a condo, a house, or Business for sale, a villa or an apartment for your holidays, we are here to provide the highest level of service for you. Our agency is specialized in Phuket property for rent.
Thailand Property & Real Estate with JFTB, one of the best real estate agencies at your disposal!
https://www.jftb-real-estate-phuket.com/
https://www.jftb-immobilier-phuket.com/
https://g.page/your-phuket-property/
https://www.facebook.com/jftbphuket
https://www.facebook.com/maisonphuket/
https://www.linkedin.com/company/jftb-real-estate-thailand/
https://www.instagram.com/jftbphuket/
https://www.youtube.com/channel/UCwI9l5OJJKJ1BMYGOaQ_yvA/
https://twitter.com/jftbphuket/
https://vimeo.com/jftbphuket/