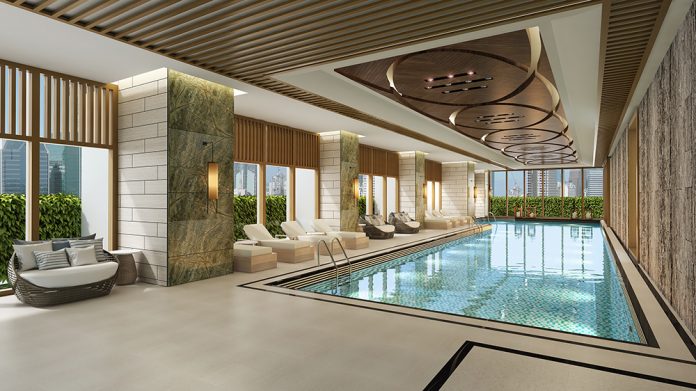 There has been a simultaneous boom in hotel-branded residences and serviced apartments throughout Southeast Asia. Neither are particularly new, but both are more prolific now than ever before. The most noticeable similarity between the two comes down to the name.
Both usually feature a well-known hospitality brand in their name. However, you should know about  the difference between hotel-branded residences and serviced apartments as well. And whatever you do, don't mistake either one for a traditional hotel.
What do hotel-branded residences offer?
One of the common misconceptions regarding hotel-branded residences is that they offer all the same services as you would find when staying at a property under the same brand. This isn't always true. While some hotel-branded residences offer a full range of services, others only provide those living here with minimal perks and some provide them for an extra charge.
In a lot of cases, the hotel brand doesn't actually manage the property but has simply licensed the use of their name and branding to the developer. Of course, the hotel is involved with the design, providing feedback and ensuring it meets their standard.
Units in hotel-branded residences come fully furnished and the developments feature high-end amenities on the same level you'd find at a hotel. These include top-of-the-line fitness facilities, opulent swimming pools and impressive lobbies.
Ultimately, many hotel-branded residences are closer to traditional residential developments than actual hotels. That being said, units in these projects are almost always in high demand which adds a great deal to their value.For example, the Four Seasons Private Residences Bangkok is one of the city's most expensive developments.
What do serviced apartments offer?
For starters, you can't buy a serviced apartment. These are operated by the hotel themselves and rented out to customers on longer-term contracts. Prices here are cheaper than traditional hotel rooms because most properties require stays of at least two weeks or longer.
Serviced apartment designs are much closer to traditional residential units than hotel rooms. Most have kitchen areas, separate bedrooms and storage spaces to feel more like a home. They also come fully furnished with everything a resident would need upon move in.
The key difference is when it comes to services. Everything from utilities to internet is included in the price. Most serviced apartments tend to provide some form of housekeeping although the regularity of this may vary. Some may even offer on-site dining or other perks as well.
Find serviced apartments in Thailand
Both are good options
The difference between hotel-branded residences and serviced apartments are noticeable, but this isn't a case of one being better than the other. It is more about finding the solution that works best for you.