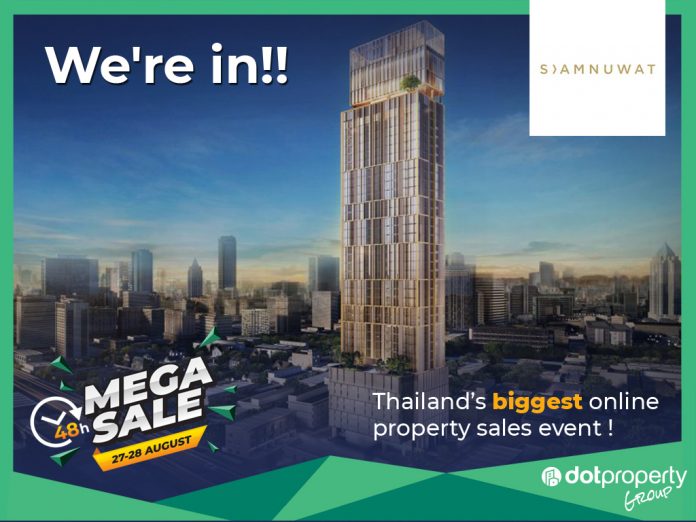 Siamnuwat is bringing two of its impressive Bangkok condominiums to the Dot Property 48 Hour Mega Sale. Exclusive discounts will be made available on August 27th and 28th only. This offers buyers and investors with a rare chance to purchase a unit in the developer's popular city center projects. Click here to reserve your spot at Thailand's largest online sales event.
Condominiums such as Vertiq Rama 4, Wish Signature Midtown Siam and Wish Signature II Midtown Siam are unique both in terms of location and quality. Siamnuwat focuses on central Bangkok destinations close to public transit stations.
The developer wants to curate an unmatched lifestyle that offers convenience, tranquility and flexibility to residents. Designs incorporate green spaces that allow those living with an opportunity to connect with nature in an urban setting. Meanwhile, units and common areas feature cutting-edge technologies as well as timeless designs that create unsurpassed comfort.
Don't miss Siamnuwat at the Dot Property 48 Hour Mega Sale
The Dot Property 48 Hour Mega Sale will be your only chance to secure a unit from Siamnuwat at the lowest possible price this year. In the meantime, be sure to keep visiting Thailand-Property.com for more updates on Thailand's biggest online property sales event.