Demand for Bangkok luxury condos remained strong to start the year with buyers taking up units at several high-end developments in the city's Central Business District (CBD). According to CBRE, people are encouraged by the improving economy in Thailand and are increasingly confident about purchasing now.
Search now for luxury condos in Bangkok
"We believe marketing efforts both domestically and internationally have driven interest in high quality, luxury projects in Bangkok, where the price of real estate is still affordable when compared to other major hub cities such as Hong Kong or Singapore," Aliwassa Pathnadabutr, CBRE Thailand managing director, explained.
CBRE is predicting growth among both Thai and foreign purchasers interested in prime Bangkok residential property. For wealthy Thais, they usually own a larger home in suburban Bangkok, but want a residence in the city centre. This allows them to be closer to where they work and play during the week.
Overseas buyers prefer Bangkok luxury condos in prime locations because of their investment potential. Historical data shows these units tend to record solid price appreciation over time. And with prime development sites in Bangkok limited, prices for units in high-end CBD projects are projected to rise.
Bangkok luxury condos to watch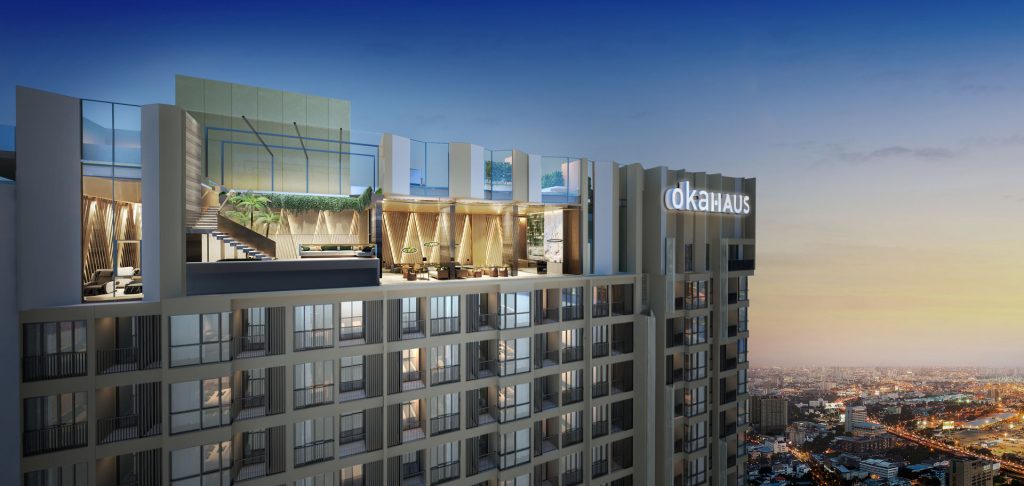 Oka Haus Sukhumvit 36 – Located on Sukhumvit Soi 36 opposite the trendy Thong Lor, Oka Haus Sukhumvit 36 is an exciting development from Sansiri. Promising residents a place where they can relax and recharge their batteries, this luxury condominium has a range of exciting facilities as well as ample green spaces. Prices for a one-bedroom unit start at THB 5.05 million (USD 161,342).
Maru Ladprao 15 – Major Development's Maru Ladprao 15 is situated near the soon-to-be completed Bangsue Grand Central Station, Bangkok's future transit hub. In addition to high-speed rail routes serving domestic destinations, four mass transit lines traversing the city will stop here. The upscale condominium emphasises the luxurious and exclusive lifestyle with a number of superb amenities. Prices for a one-bedroom unit start at THB 5.17 million (USD 165,453).