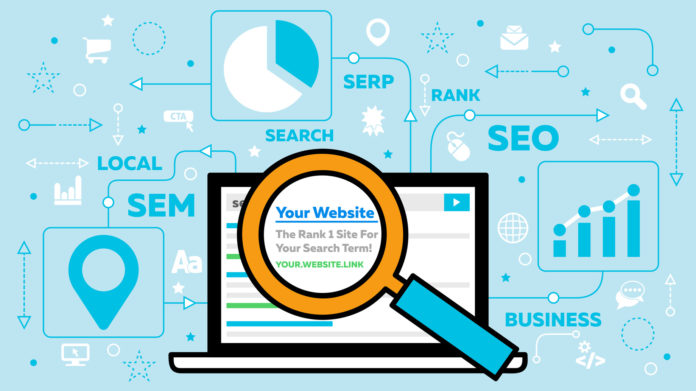 Building a user-friendly website is not easy, and building a search-engine friendly site that shows up at the top of Google search results is even harder. While it may seem like common sense, websites are not always automatically listed in search engines or appear in the results for search queries. Ranking strongly for specific search terms requires consistent effort to improve multiple aspects of your site. This is called Search Engine Optimization. Your site needs to be well structured, fast, mobile-friendly, well promoted, and have plenty of relevant content, among many other things. This can be a challenge for site owners, with or without having to deal with hundreds or thousands of property listing pages.
It is for this reason that many property agents and developers choose to use a specialist agency for SEO. However, there are a few things you can do as a business owner or marketing manager to help your site be more visible within search engines.
Titles and Descriptions
When you view a list of Google search results, you will see a title and description of each web page. If you want people to click through from a search engine to your site, it is essential your website's titles and descriptions are well written and describe what is contained within the page.
These elements are not only for potential visitors, but for search engines too. The title of the page is one of the main ways search engines determine the topic of the page, and its relevancy to what a person is searching for. With this in mind, these elements should be as closely related as possible to what your target audience will be searching for.
Generally speaking, page titles should include the name, niche and location of your business, as well as keyword-rich phrases that describe the content of each page. Doing this under the recommended 70 characters is tough but possible.
The best descriptions are ones that offer a brief outline of the information contained within the page.
Google My Business
Recent improvements to Google's search experience is most evident with the addition of local business listings within search results. Ensuring your business is displayed in this 'local pack' is possible by creating a Google My Business profile and optimising that listing.
The business name should have your main service or product, location as well as the official name of the business.
All addresses, phone numbers, photos, and descriptions should be provided in the listing, and be the same as on your website. Other online business listings with the same details can help to boost your Google local ranking.
Blogs and Content
It is common for businesses to blog about recent developments in their industry, their promotions, and how great they are as a company.
But the best blogs provide value to potential customers, and establish themselves as experts in their industry. They build trust with their audience, which makes it easy to convert them to customers.
If you want to stand out as a real estate company, your content should be informative, well-written and most of all, valuable to your target audience.
Here's an example:
As an agency, one of your target audiences is foreign homebuyers looking for properties in Bangkok. Some appropriate content topics for this audience might be:
Guide to relocation in Bangkok
Guide to property investment in Thailand
Trends in Bangkok condo prices
As a property company, you should have expertise in some, or all, of these areas. By offering this information on your blog and promoting it, not only will this position your firm as an expert in the field, increasing trust amongst current and prospective customers who are looking for an agency, but the content will also rank in search engines and attract even more potential customers looking for information on these topics, even if they have never heard of your company.
Links to your site
Attracting links to your website is perhaps the best way to increase your ranking in search engine listings. Google and other search engines see backlinks as votes of confidence from other websites about the relevance, validity and authority of your site. So getting a high volume of links from important, niche-relevant websites will boost your rankings and thus volume of visitors.
While obtaining links is the best way to optimise your site for search engines, it is also the hardest. You have to either actively source and negotiate with related sites, or create content so good it cannot be ignored. This is why many businesses utilise SEO agencies to do it for them.
Dot Media Group specialises in white hat linkbuilding, as well as technical SEO, content marketing and pay-per-click advertising. Get in touch with us today for a FREE consultation and learn how you can get the most out of your web presence.