New build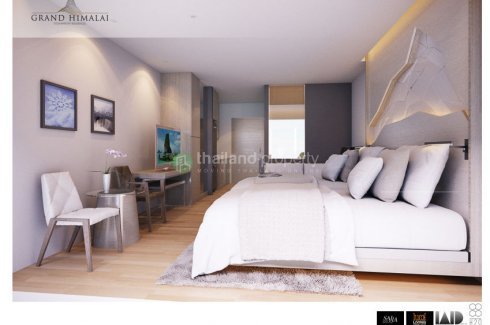 Listing ID: Building 04 / Fourth Floor / studio
Condo for sale of 33.96sqm in Grand Himalai located at Kamala, Kathu.

Facilities include: CCTV, Fitness, Playground, Security and Swimming Pool.
This fantastic development is constructed on the hill just beside Hyatt 5 star Resort. The project is developed maximizing the ocean views and guarantee a fantastic ocean view from all of the Residences.The project is located on the Millionaire Mile Road in Kamala Beach, surely the most exclusive coast of Phuket where top 5 star resorts and multi-million dollar villas are situated and even the Prince of Thailand has his own Palace.This investment opportunity is empowered by the global hotelier...
View more detail on Grand Himalai
1

Bath
33.96 m2Usable area

4

Floors
CCTV
Fitness
Playground
Security
Swimming Pool