As the first ever beachfront condominium on the Thailand island of Phuket, Best Western The Beachfront makes a worthy addition to the 'Best of the Best Residences in Southeast Asia' Awards for 2016.
Located in a tropical setting of 8,000 sqm of pure luxury, and with 45 meters of absolute waterfront lawns and gardens, The Beachfront is located just 5 km from Phuket town and 45 minutes from the international airport.
That's far enough from town to avoid the noise but close enough for adventure trips, scuba diving and shopping.
The Beachfront consist of studios, one-bedroom and two-bedroom condominiums with spectacular views over the magnificent Andaman Sea and the nearby islands of Bon Island and Coral Island. Boat facilities will allow residents to visit the famous Phi Phi Islands and Raya Island, which are just a short distance away from the property.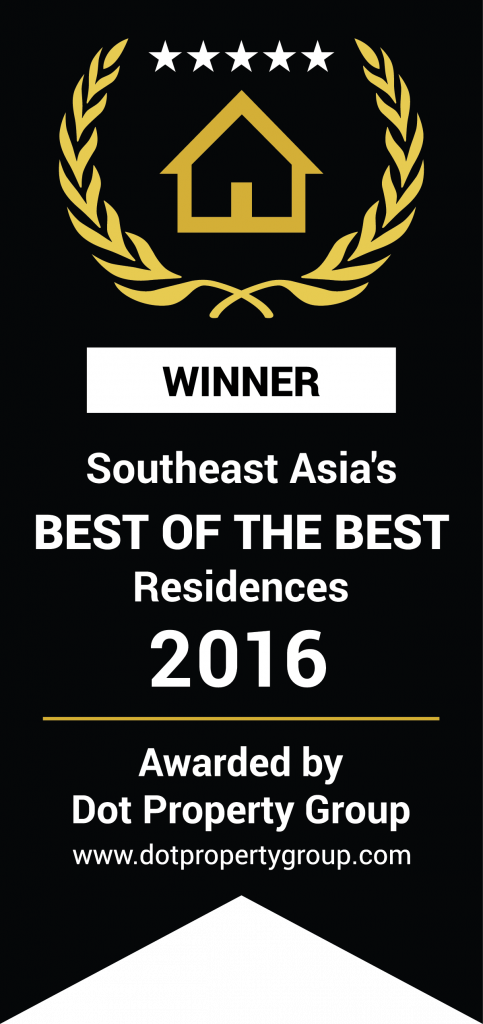 The Beachfront offers a range of luxury accommodation from rooms and suites to private villas.
With a rejuvenating spa, delicious dining venues and superior leisure facilities and services, guests will find all they need for a wonderfully relaxing holiday and stay.
The Beachfront is divided into six condominium buildings and five oceanfront villas, and boasts three large infinity pools as well as a restaurant and bar and undisturbed ocean views.
Best Western The Beachfront will be managed by Best Western Plus, the world's largest
hotel operator.
FACT BOX
Project: Best Western The Beachfront Oceanfront Condominiums and Villas
Developer: Blue Horizon Thailand
Product: Condominiums and villas
Architect: Pitta and Partner Co Ltd
Location: Rawai, Phuket, Thailand
Launch: 2014
Completion: May 2017
Total land area: 5 rai
Prices: From THB 2.4 million
Number of units: 231 units
Facilities: Eight pools, a restaurant, beach club, 100 sqm fitness centre, 24-hour security, CCTV, indoor parking, Internet and cable TV
Maintenance fees: THB 55 per sqm/month.
Sales office: +66 (0) 81 459 0152
Email: [email protected]
Website: www.thebeachfrontphuket.com
#DotPropertyAwards