199 Sukhumvit Soi 16, Sukhumvit Road, Klongtoey, Khlong Toei, Bangkok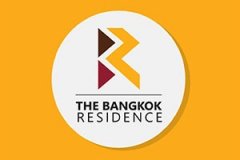 Agent profile coming soon ....ABOUT US
The Bangkok Residence has been established as the high levelof integrity in professionalproperty agent. We provide a team of experienced,ethical professionals, and as a real estateagent we offer a unique insight intothe property market. Our clients will receive confidenceand trust whenconducting business with us.
Our aim is todeliver superb standard of serviceswhethersale,residential developing,property investment and valuationto our clients andespecially focus on customer satisfaction by offering the remarkable solutions toprovide the information they needto make informed decisions.
OUR MANAGEMENT and TEAMS
We are a team, who provide a range of practical knowledgeand inspirations, in real estateagent to help our customers completing peace ofmind in the comprehension of property.Our residential sales and leasingservices are always recognized as the reliable source ofproperty firm. Wemanage fundamentally from a business approach on your behalf,once your propertyis ready for tenants to move in, we will also deliver the high qualityofseamless service to our value clients. To satisfy our customer relationship, wetreat ourclients as our partners in a real estate business.
OUR SERVICE
Our belief and philosophy of sustainable service developmentwhetheryou areinvestors, sellers, purchasers or tenants in both corporate and privateis to serve ourguests with a top speed and offer the convenienc fortransportation across variousnetworks to commute in the main resident areas ofBangkok. In addition, our teamshave been prepared to assist in matters yourrequirement insingle house, townhouse,commercial space and city condominium inorder to fulfill all expectations ofour customers