Khlong Toei, Bangkok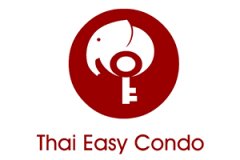 Thai Easy Condo Co., Ltd., re-establishing a model of integrated real estate integrated marketing services in Bangkok
Thai Easy Condo Co., Ltd. is headquartered in Bangkok, Thailand and has a branch office in Taipei, Taiwan. The founder, Jerry Yeh, has more than 18 years of international real estate experience and has experienced real estate in Taiwan, the United States, Japan, Hong Kong, etc. In 2014, he chose to be the most representative of the Southeast Asian housing market in Bangkok, Thailand.
Thai Easy Condo Co., Ltd. focuses on Bangkok's core high-end housing, fashion luxury projects and scarce luxury homes, and provides global asset allocation related to commercial real estate. In addition to the local area of Thailand, the service is extended to China, Hong Kong, Macao, Taiwan, Singapore and Japan. Customized precision investment consulting, trading lease, property management and other diversified real estate professional services and industry interactions, continuous improvement and continuous pursuit of industry leadership, has become the leading real estate integrated marketing integrated service brand model in China.
Thai Easy Condo Co., Ltd specializes in the quality of real estate projects in Bangkok's and many scarce areas. The sales performance is proud and well received by customers and channels. In the near future, the Life Asoke Hype, Life Asoke Rama9, and One9Five Asoke Rama9 projects in the Rama 9 area are the most eye-catching.
Thai Easy Condo Co., Ltd has deep experience in the market, so that we can always meet the needs of customers and channels project listings, providing customers with the most comprehensive and caring service. Make the channel worry-free and efficient logistics operations, Bringing new thinking and feelings to Bangkok's real estate for overseas customers around the world.