349 SJ Infinite One Business Complex, Floor 16 , Unit 1604 , Vibhavadi – Rangsit Rd., Chom Phon, Chatuchak, Bangkok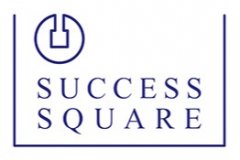 SUCCESS SQUARE
Success Square Company has established in the mid of 2012. The company offered full consulting services for developers throughout the country and provides a full-service, effective real estate brokerage in a broad spectrum of classes, including single house, townhouse, townhome and especially condominium. The services also include sales, purchase and rental that are mostly in the unbeatable location of Bangkok.
Products and Services
Brokerage Service
As an excellent real estate brokerage, we are committed to find a desirable property regardless of size, price or location with numbers of choices to response for customer's need. We are also willing to support customers coping all their document and paperwork, e.g., sales contract, leasing contract and transfer forms for the land department. Plus, we will also facilitate between our customers and financial institutions.
Project Feasibility Service
Success Square's Development Feasibility Services aid developers, investors and end-users with the identification, evaluation and creation of property for their proposed. Our team is also able to provide both marketing analysis and construction & design analysis advising developers to maximize their investment.
Project Sole Agency Service
The company proudly offers to set up sales and marketing strategies, identifies target customers, analyzes business competitors and advocates all sales processes to help developers accomplish their goals.