1373 Sutthisan Winittchai Road, Din Daeng, Din Daeng, Bangkok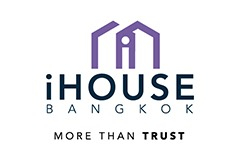 iHousebangkok is truly honest real estate brokers, whom you can trust. The definition of our trademark symbol is home, where we are filled with enthusiastic family care and passion for real estate. That 's what we give you every time we meet. The team involves a long history, proud of the real estate business, with more than 30 years of experience.
iHousebangkok has vast experience in managing and developing innovative and quality residential projects; Villas, Detached, semi-condominium to house This And In Thailand, Bangkok Bangkok, Benchmark Asia, The Udon Thani The-And More Many ...