16th FL., The Trendy Building 10/147 Soi Sukhumvit 13, Khlong Toei Nuea, Watthana, Bangkok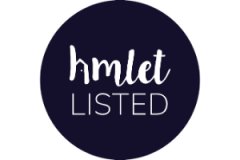 Hmlet Listed puts the joy back into making a fresh start, and we do that by making it easy.
The company has a revolutionary online real estate solution for tenants, to expedite the process of renting condominiums, apartments and coliving accommodation. By moving the rental process online, and adding cutting edge features like 3D photography Virtual Reality tours, optional living services and digital signing, the company offers tenants an innovative way to streamline the rental application process.
Visit www.listed.hmlet.com AND EXPERIENCE THE FUTURE OF VIRTUAL REALITY ONLINE RENTALS
Inspections and tours are available at the company's VR lounge, where tenants can inspect 15-20 apartments in the space of an hour.
When renting through Hmlet Listed, you can also book your "Living Services". These include such essentials as wifi, cleaning, laundry, a monthly coffee subscription and even an electric scoota for city commuting.