942/5-6 Nakornchaisri road., Thanon Nakhon Chai Si, Dusit, Bangkok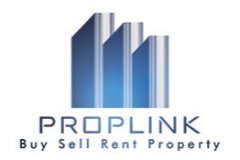 Over several years PROPLINK has become one of the chosen agencies by foreigners and locals for Thailand real estate broker, more specifically for buying, selling, or renting condominiums and apartments in Bangkok.
We are trying to build a company where we would like to do business with ourselves. We aim to impress you through our support and outstanding customer service, while maintaining a company that's human, transparent, and reliable. We are a newly-founded firm with a small professional team of agents that are working round-the-clock to make PROPLINK the people's first choice when it comes to selling, buying, or renting properties in Bangkok.
We aim to providing you fair and honest advice and the best choices of accommodation in Bangkok.

We assure you that our well established firm will always have something to show and offer you, and thus help save time and money during your search for the right accommodation in Bangkok.