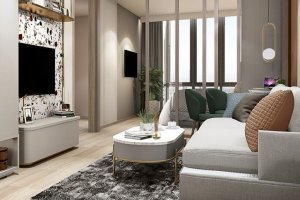 1 Bedroom Condo for sale in The Nest Chula-Samyan, Maha Phruettharam, Bangkok near MRT Sam Yan
Maha Phruettharam, Bangkok
Sale: ฿ 5,253,474
Below are similar Condos for sale in Maha Phruettharam, Bangkok.
Bangkok, Bang Rak, Maha Phruettharam
Featured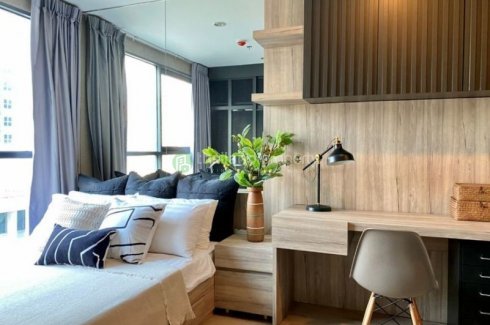 1 Bedroom Condo for sale in Ideo Q Chula - Samyan, Maha Phruettharam, Bangkok near MRT Sam Yan
SALE Ideo Q Chula-Samyan @MRT Sam Yan, Studio 28 sq.m, Nice View, Fully Furnished
.
.
Project Name: Ideo Q Chula-Samyan (Ideo Q Chula-Samyan)
Project location: near MRT Samyan, Rama 4 Road, Maha Phruettharam Sub-District, Bang Rak District
Room location: 11th floor, beautiful view, shady atmosphere all day wind
Room size : 28 square meters , Studio - 1 bathroom - 1 kitchen
Room Status : Appliances brand new furniture Furnished and ready to move in immediately.
.
.
----- 28 sq.m. Studio 11th Floor South -----
.
@@ Selling price : 5.7 million baht
.
.
special feature
- Near MRT Sam Yan 250 meters, BTS Saladaeng 650 meters, 200 meters expressway access point
- Near Chulalongkorn University, Chamchuri Square, Chula Demonstration School, Triam Udom Suksa
- Near Robinson Silom, Lotus Silom, Central Silom Complex, Bangkok Christian Hospital
- There is a 7/11 a la carte restaurant. Noodle shop, coffee shop, massage spa, clinic, hospital near the project
.
More information
- The location of the room is highly private. Free from noise from electric cars, cars on the road and surrounding areas.
- Connecting many roads, Sathorn Road, connecting Silom Road, Surawong, Rama 4, Witthayu, Sukhumvit, Asoke
- Potential location, condo in the heart of the business district, near the main road, the most convenient transportation
Room amenities
- Air conditioning in all rooms, refrigerator
- TV LED, water heater, microwave
- Bed with mattress size 5 feet
- Wardrobe, sofa set, TV shelf, dining tabl
About Ideo Q Chula - Samyan
Ideo Q Chula - Samyan is a newly built modern high rise condominium from Ananda Development company in Bangkok city. The condo is located on the corner of Rama 4 and Si Phraya Road in Bangkok.Nearest BTS stop of the Ideo Q Chula - Samyan condominium is MRT Samyan which is only one stop away from MRT Silom where you can change to BTS Sala Daeng. The condo is surrounded by Bangkok's finest academic establishments, department stores, Lumpini park is only one MRT stop away, lifestyle retail s...
View more detail on Ideo Q Chula - Samyan
Air Conditioning
Fitness
Garden
Parking
Playground
Security
Swimming Pool